Kick-off for the Unchain project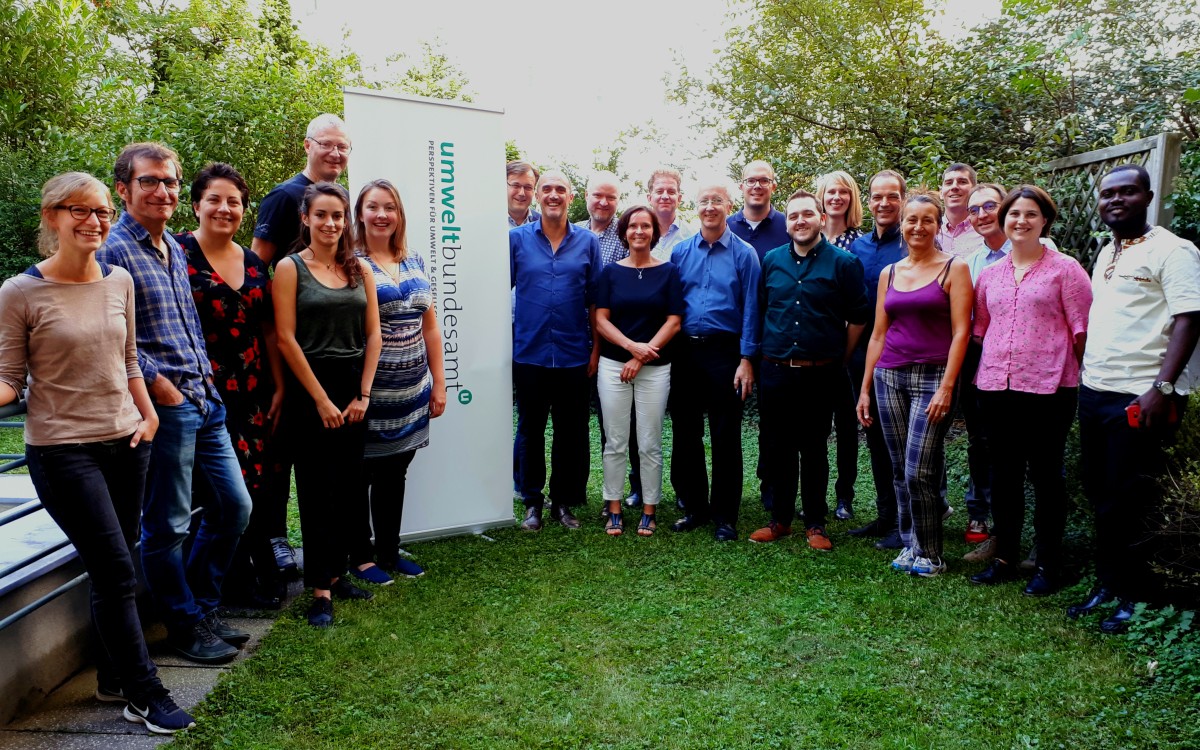 The international research project Unchain seeks to develop a novel approach to the prevention of climate-related disasters and gradual change afflicting society in various ways. Researchers from seven countries were represented at the kick-off meeting in Vienna this week.
A new approach to analysing climate risk will be developed and tested by scientists through the international research project Unchain.
The project is led by dr. Carlo Aall and Marta Karoline Jansen at Western Norway Research Institute (WNRI) in Sogndal  It is a part of the European AXIS Joint Call for Transnational Collaborative Research Projects, and boasts a total budget of NOK 20 million.
The project's 2-day kickoff meeting in Vienna 12-13 September 2019 included meetings with participating researchers, from the Netherlands, Germany, Spain, Austria, Sweden, and France. In addition to WNRI, Nordland Research Institute in Bodø is also a partner in the project.
– We will be carrying out 12 sub-projects in the various participating countries. A wide range of economic sectors and adaptation-related themes are represented in our research, says Aall.
Disasters strike more often
In several countries, dramatic and harmful incidents are becoming more frequent, and occur more unexpectedly. In Norway, several mud flows in the Municipality of Jølster on 30 July 2019 serve as an illustrative example. On a hot and sunny day, sudden thunder and heavy rains resulted in severe damage to houses and roads in and near a residential area and close to several farms, claiming a passer-by victim.
By law, Norwegian municipalities are obliged to prevent disasters of this kind through local land-use planning, partly through consulting experts and researchers. Yet, as the forces of nature have proved more unexpected in later years, it has become increasingly difficult to predict where and when disaster might strike.
Emphasis on local insight
The Unchain project aims at a more efficient and targeted approach to prevention, the idea being that researchers and municipalities should, to a much greater extent than today, involve 'users' - i.e. lay persons residing in, or running businesses in, disaster-prone areas, as opposed to solely involving researchers.
As reflected in the full project title, Unpacking climate impact CHAINs. A new generation of action- and user-oriented climate change risk assessments, the idea is to include a greater number of people in the prevention process. In many countries, building knowledge in the intersection between society and academia is an ideal on the rise.
The case of Voss
– When studying the disaster known to Norwegians as the October flood of 2014, which damaged a number of buildings including the new cultural hall at Voss, researchers found that the Municipality of Voss and the Norwegian Water Resources and Energy Directorate should have assessed the risk of flooding more closely. A more thorough look at church protocols would have revealed severe floods in the 18th century, information which would have led to a different location of the cultural hall, says dr. All.
Recently, the Norwegian Water Resources and Energy Directorate has begun to develop new guidelines for making use of local insight in the production of local flood zone maps.
Case studies in several countries
The researchers in the different countries will carry out case studies to provide a foundation for developing the aforementioned, new method for effective climate change adaptation through better inclusion of local knowledge. These case studies are to take place in several of the countries where the researchers are based, such as Austria, where a long-lasting period of record heat in 2018 severely afflicted the agricultural sector. Forecasts show that similar weather events will become more frequent in the region, and researchers in Unchain will study decision-making processes and adaptive measures related to the drought, covering the entire sector, from individual farms to the national level.
Other case studies pertain to climate risks connected with train infrastructure in the Netherlands, food production, and tourism in Norway, forestry in Sweden, commerce along the Rhine in Germany, critical infrastructure in Germany, and tourism in the Balearic Islands in Spain. Bangladesh is also covered by one of the case studies.