Sensibilities and vulnerabilities of small and medium enterprises in the Upper Rhine Region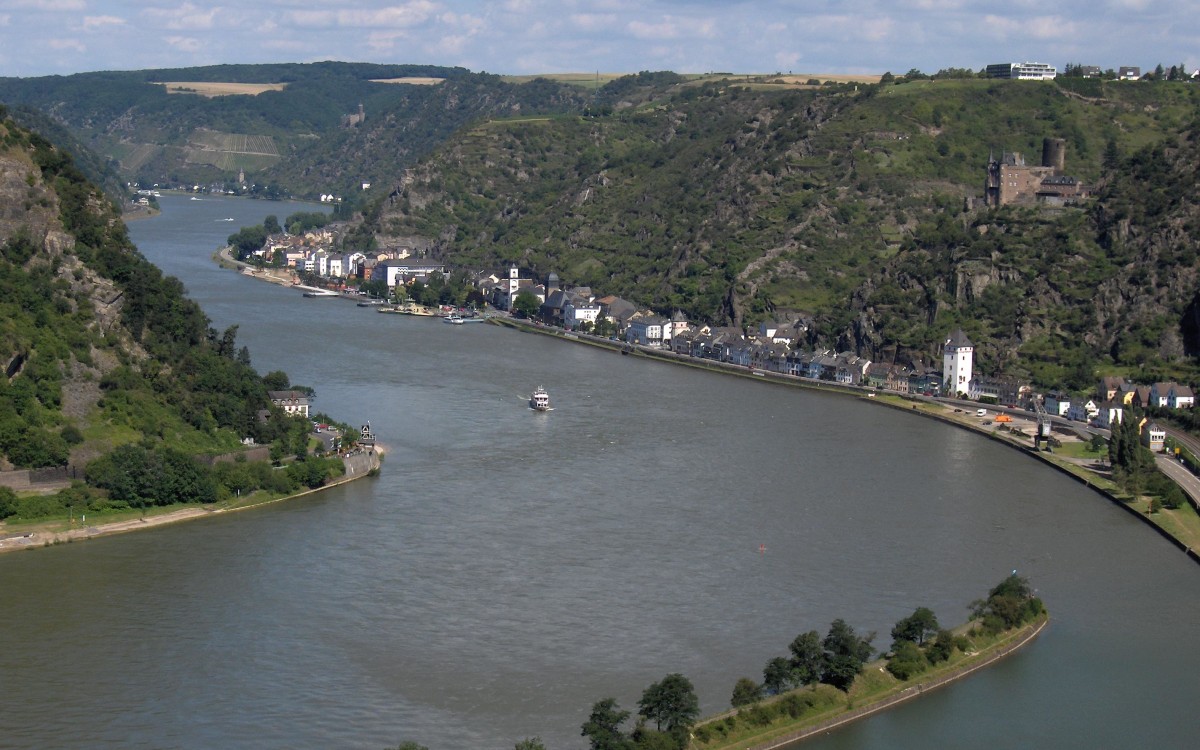 The case study focusses on the Rhine as a "river infrastructure", and how the consequences of climate change pose new risks to river transport such as drought, diminishing the water level.
Case 9
Case content
In 2018, the Rhine transport sector experienced an unprecedented low-water crisis, during which large cargo vessels were no longer able to navigate on certain sections of the river. This led to a major disruption in the inland waterway transport. The severity of this crisis, which was the result of several months of drought, reinforced by heat waves and low rainfall over the same period, caused a major disruption in the inland navigation sector. Some of the traffic was absorbed by other intermodal providers and the wagon load rail system but it was not sufficient. This collaborative research has intended to define the problems and its multiple ramifications (through the impact chain methodology). mixed methodology combining semi-directive interviews and collective brainstorming with the help of a collaborative methodology (particularly deployed into engineering design processes based on the use of a specific software (TRIZ) could help to integrate nuances. Then the involved researchers and river transport stakeholders have striven to find sustainable adaptation pathways. researchers  has been an opportunity to write stronger collaborative narratives for adaptation pathways and to apprehend the impact chain concept.
Research Innovations
RI relating to Impact Chain method. We used a mixed methodology to be able to better apprehend the individual and collective vulnerability to a risk. We employed a software usually employed by designer to resolve their design issue and carried out semi-directive interviews.                                                                                                                                                                                                                                                               Knowledge coproduction process can be hindered or limited, while some actors may "impose" their point of view in collective situations or strongly influence the collective decision because of their charism or their power/authority on other stakeholders. on the contrary, during semi-directive interviews, stakeholders may have an opinion that they would not dare to defend in front of colleagues or other stakeholders. °RI relating to Transborder climate change risks. The Rhine is an international river and a major diruption in the inland navigation transport system have local, national and international consequences. Moreover, the international status of the Rhine requires to define specific strategies of lobbying, as the local stakeholders do not have the competences to act at each level of the issues raised by low waters.
Study areas
Upper Rhine Region and more particularly Strasbourg and Basel areas
Stakeholders involved
Relationship established with:
- The Port of Strasbourg (Port Autonome de Strasbourg - PAS)
- Waterways of France (Voies Navigables de France - VNF)
Intended:
Shippers, Transport operators, Infrastructure managers, etc.
Summary data collection
Mix of existing data, freely available data to be acquired (climate, forecasts, economic data), local data of stakeholders (might be - and remain - private)
Expected results
1) Added value for stakeholders: better understanding of the risk of extended periods of low water of major European / German inland waterways on the supply chains based on the Sea Port Hamburg and inland harbours on the Rhine
2) Methodological improvements: improved consequence analysis, improved cascading effects analysis
3) Good practices in stakeholder training, co-production of knowledge, and presentation of results
Case study responsible
Institut National des Sciences Appliquées de Strasbourg (INSA)
Contact

Documentation
Presentation for the ESA Congress August 2021
Interview with Stéphanie Treger
Video of Prof. Dr. Florence Rudolf about Clim'Ability Design
Sensibilities and vulnerabilities of small and medium enterprises in the Upper Rhine Region - Impacts and adaptation of the Rhine transport system. Lessons learned.