Tracking celebrities travels by plane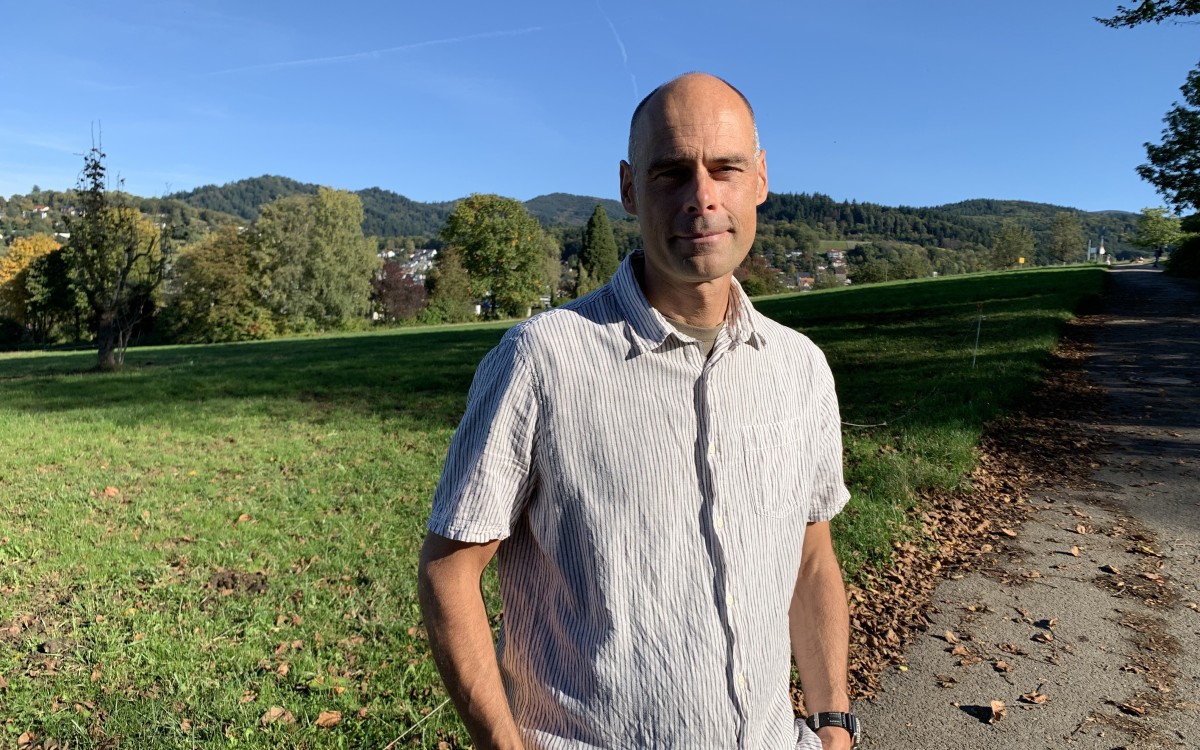 While phrases like "shame of flight" are spreading among most people in Scandinavia, new research shows that a growing global elite flight many thousands more times than average. Professor Stefan Gössling has collected travel data from ten of the biggest celebrities on his social media and calculated climate impacts.
Bill Gates, who topped the list, caused the emission of 1,600 tonnes of CO2. Paris Hilton and Jennifer Lopez were responsible for 1260 tonnes and 1050 tonnes. At least of them, celebrities flew Emma Watson, with 15 tonnes of CO2.
- Compared to the 100 kilograms the rest of the people in the world on average stand for, these are huge amounts, says researcher Stefan Gössling. He points out that when celebrities' have no shame in doing this, it can affect a global audience.
- The large community must nevertheless seriously take a development where a small group drives up the level of emissions through an energy-intensive lifestyle and that they account for a large and growing part of the total emissions, Gössling says.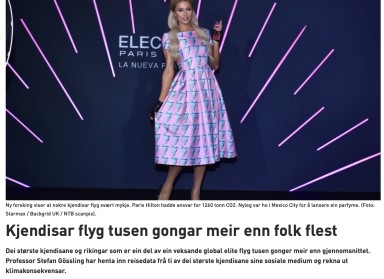 Important or unnecessary?
Stefan Gössling has also conducted research showing how many young people consider flights they have made from "very important" to "totally unnecessary". He points out that celebrities are extraordinarily strong drivers in this group, that is why they are used in advertising, but also when it comes to consumption and climate imprint they have great influence.
- When celebrities posed in front of their private jets, it gave a clear advertising value for judging the specific aircraft manufacturer. If a celebrity today poses in the same way, he or she will promote and legitimize the actual consumer product of a flight, and the threshold for flying may be lower for the public as well, he says.
Fly or not fly - a trademark
But the researcher also finds the opposite trend.
- We did a survey on Facebook in 2016, and concluded that a large part of the updates were about travel and that a lot of travel gave status. No one talks about negative climate effects, he says. Now in 2019, he believes that the choice between flying or not flying is becoming an important "trademark" for more and more celebrities.
- Selecting aircraft as a means of transport is a whole new social norm. Earlier, the debate was felt between a few individuals or idealists, but role models such as Greta Thunberg and the Swedish sports profile Björn Ferry have created an increasing social debate far beyond their homeland, says Gössling.