"Aha-experiences" for ICT educators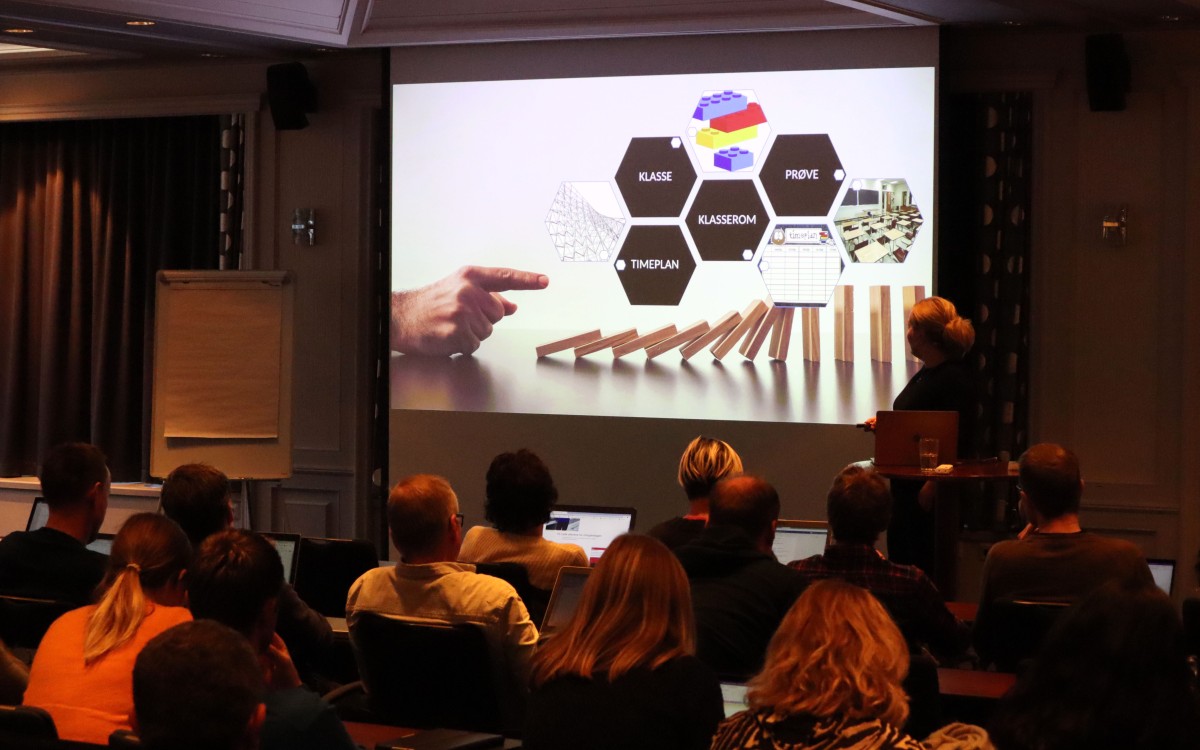 175 schoolchildren from all over the county received many answers when IT-forum invited a conference in Loen on November 12-13. Can a good digital study technique eliminate or marginalize different learning difficulties? How can technology increase inclusion? How can a physical adventure game combining elements from the computer game world and the reality offer both an educational and exciting experience?
- This conference is not just about the passive consumption of knowledge. The participants were very active, they themselves had to test out the tools they might need to teach the students to use, Øyvind Heimset Larsen from the IT-forum Secretariat / Vestlandsforsking.
The participants could, for example, be allowed to try to make video with their mobile, test different software that translates into text, or they learned how to program a small robot.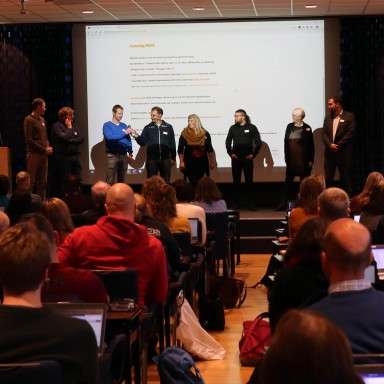 Activity and "Escaperoom"
The theme for this annual collection was good digital study technique, with the good judgment and professional innovation. The agenda stands for technology and learning - even for the little ones. Both local resources and nationally profiled landlords and participated with broad and diverse experience. One of the people who made a positive impression in the evaluation the participants did after the conference is Magnus Nohr from Østfold University College. His contribution is also what Mari Gunhildrud wants to emphasize as particularly useful for food. She is a teacher and member of the ICT network group in the new large municipality of Sogndal and was also enthusiastic about completely new challenges.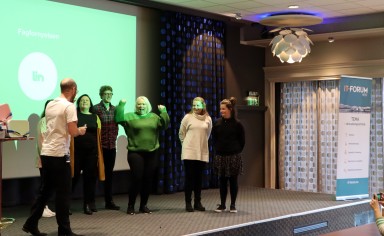 - The introduction itself was very short, so that we participants should solve their own tasks in a so-called "Escaperoom" arrangement. You can call this an aha experience, I was inspired to suggest that my pupils also get more activity into the learning. Finding things out and solving problems themselves is good learning, Gunhildrud says. Ho is very naked with the conference in general. When asked for a desire for the next conference, the focus is on specific operating systems / platforms.
- Making arrangements with introductions for us who use Microsoft Office would have been nice, possibly for those who have other starting points, she says.
Unique collaboration
IT Forum Growth and Education is a unique collaboration across schools, also in the national context. Since 2006, one has worked to find good solutions for digital cooperation and interaction across all school steps in the county. ITFOU consists of resource persons before ICT from all regional councils, the county council, the County Governor of Vestland, the Educational Association of Sogn og Fjordane, the University College of Western Norway and Western Research. IT forum collaborates with KS Sogn and Fjordane's school and kindergarten committee and the annual conference is an important arena for sharing good experiences and judgments.
About the IT forum: IT forum Sogn og Fjordane, established in 1995, was October 18, 2019 to the IT forum West. Foreininga's mission is to work through a broad collaboration to ensure that local and regional environment is paramount in utilizing information technology in business, public sector, education, education and research. The IT Forum initiates, coordinates and ensures joint development activities for the benefit of the entire region.