Big Data's Implications for Transportation Operations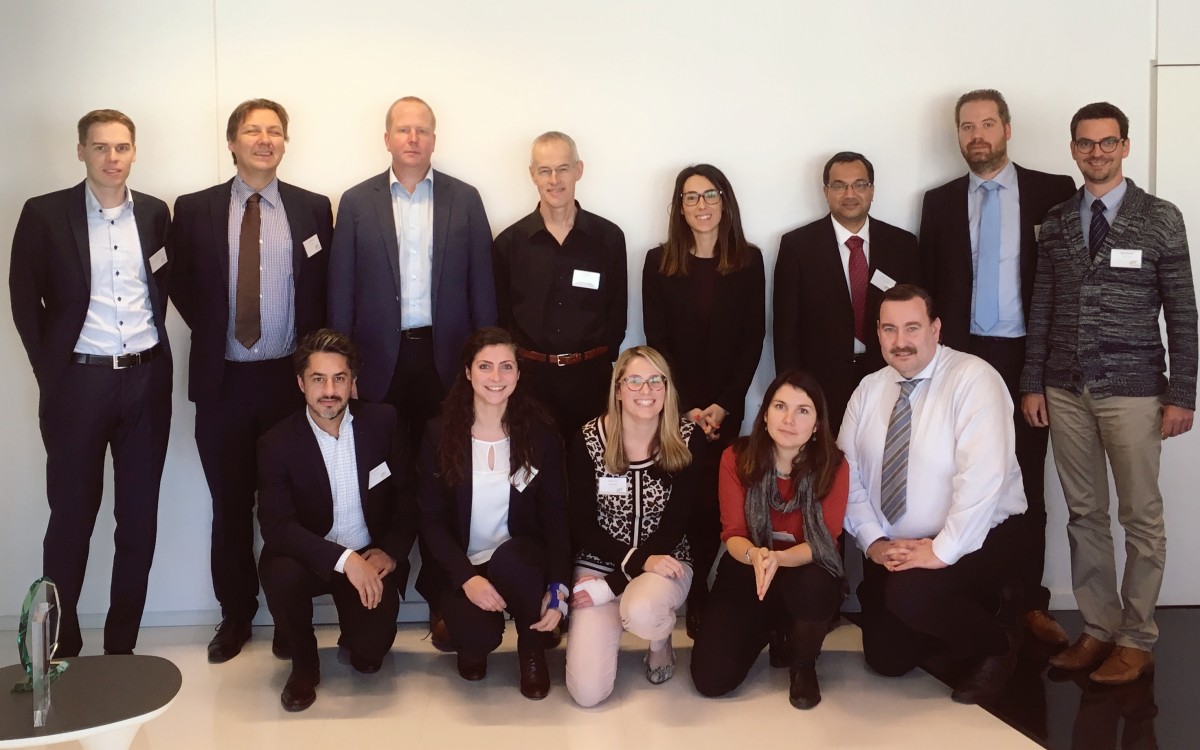 Vestlandsforsking will coordinate a new EU-funded research project to explore the use of big data in the European transport sector. Project kick-off was organized in Brussels this week.
The European Commission has funded a new research project – LeMO - that is set to outline concrete steps for how European transport industry can capture a greater share of the big data market by 2020. The project will be coordinated by professor Rajendra Akerkar of Vestlandsforsking, Norway.
LeMO will explore the implications of the utilization of big data to enhance the economic sustainability and competitiveness of European transport sector. The goal is safer, more efficient and sustainable transport.
Use of big data in the transport sector
– There is enormous amount of relevant data that can be used to predict where there is a need for public transport or how cyclists will behave on new cycling routes. Real-time information can also tell us about closed roads and available parking lots, project coordinator Rajendra Akerkar at Vestlandsforsking says.
The project with the title «Leveraging Big Data for Managing Transport Operations – LeMO» has been granted €1.49 million Euro and will last for 3 years LeMO will use information from seven case studies to identify how the use of big data in European Transport industry can harness the potential benefits associated with big data.
Kick-off meeting in Brussels
The kick-off meeting of the EU project "LeMO" took place in Brussels on November 7, 2017, with 15 attendees from the 5 international partners from Germany, England, Belgium, the Netherlands and Norway, as well as European Commission Project Officer, Filipa Vieira Matias. They planned work packages and the development of first strategies. The meeting was chaired by Professor Akerkar.
– The transport sector has huge challenges, but big data gives a lot of exciting opportunities. We will map data as a resource on a European and International scale, examining where data originates, where it flows and where it is being processed, he explains.
The project will study and analyze big data in the European transport domain in particular with respect to five transport dimensions: mode, sector, technology, policy and evaluation. LeMO will bring crucial issues linked to privacy, data security and legal aspects to the forefront, paving the way for future legal framework for the collection and exploitation of big data in transport.
The ultimate outcome of LeMO will be a policy and research roadmap for transport big data in Europe that addresses the needs and concerns of science, industry, policy-makers and citizens, and a steering group to build on those gains and drive the big data economy forward.
Partners and organization
The LeMO project is funded by the European Commission under Grant Agreement number: 770038. The project is coordinated by Rajendra Akerkar of Vestlandsforsking, Norway. The other international project partners include: Johann Wolfgang Goethe-University Frankfurt, Germany; Confederation of Organisations in Road Transport Enforcement, Belgium; Bird & Bird, UK; Panteia B.V., The Netherlands.
To find out more about the project, please visit the LeMO website or contact Rajendra Akerkar, LeMO Coordinator.