Programming in secondary schools in Norway: a wasted opportunity for inclusion
Abstract:
This paper discusses a pilot introducing programming as an elective in Norwegian secondary schools. Computing is a male dominated field, in Norway as in other European and Western countries. Despite the male dominance in the field, there were no gender inclusion or diversity measures included in the pilot. The result is an elective heavily dominated by boys and a wasted chance of attracting girls to computing.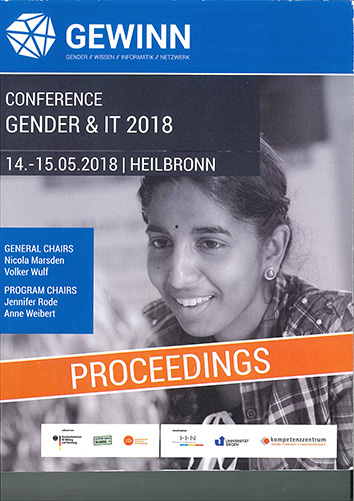 Reference:
Corneliussen, H. G., & Tveranger, F. (2018). Programming in Secondary Schools in Norway – a Wasted Opportunity for Inclusion Proceedings of Gender&IT'18, Heilbronn, Germany, May 2018 (Gender&IT'18) (172-182). New York, NY, USA: ACM.